Thu, Jun 23, 2022 at 10:35PM
---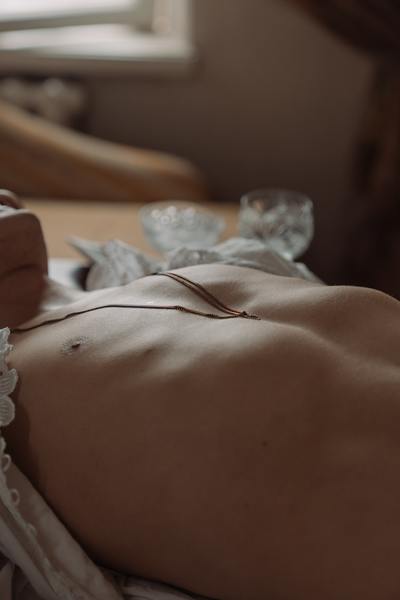 You hit that sweet level of bliss so hard when the orgasm comes, hands free is not a lesser orgasm, it's more. To reach that edge myself, I often make the same motions at the end as if I am thrusting into the air like there is a pussy up towards my belly button and squeezing my abs and ass very hard to reach it way up there. I usually feel that orgasm come even faster with that specific motion. A little rotation of the hips upwards while squeezing the ass squeezes the prostate gland tighter, which is how this works, fellas.
A man's prostate gland is a gift, it gives you the greater pleasures you feel when you are thrusting inside a pussy, you might not even realize it. If she is riding you, maybe it feels a little weak and you can't even stay that hard, you know? With just your cock being stimulated, it's not always as good. We feel so good in control, the deep penetration inside teasing our ass little by little, building up the sensations. This teases our prostate and our bodies become flooded with the desire to cum so hard. We go harder and harder inside that pussy and suddenly its too much. It's all about that geometry of the ass, the hips, the abs, the throbbing cock to get yourself to the orgasm. You don't need a pussy though, you just need that mathematic equation to feel that good on your own. Your cock is not even that important to be touched really. You just don't even know it yet. You are old enough to feel like you know almost everything about sex, but then I think many still are lacking the wisdom that is available.
At the edge, I'll be clenching my abs and legs, maybe touching my nipples the whole time, because it heightens the pleasure. Definitely, taking fast and deep breathes helps as well to fight back the burn, increasing the blood flow, swirling the edging orgasm sensations and sustain through it all. It begins to feel like real sex with no painful friction that hurts after too long, no soreness for the pussy or cock involved. You just keep going infinitely deeper into pleasure. There is no real need to release at all, but of course it feels a little more intense when you do.
You don't need to watch double pentration of big dicks in tiny women, you just need to relax, and listen in the dark and tease yourself a little longer then usual to feel that deep pussy penetration sensation in your body right now. All these ideas are exactly the same for women, it's wonderful. Both of our bodies designed to cum hard with the same motions and tantric swirl. Our erections are so intense, they demand to be touched, but we must deny that sensation and go even deeper down inside, and let it come out on its own, even harder. I'll usually still watch porn too, because the increased sensations of seeing beautiful women in these same positions that are being described in explicit detail in your ears does improve the experience a bit to me usually. Maybe I cum a little faster with porn, but still no touching. It just depends on how you want to craft your session.