Thu, Jun 23, 2022 at 10:40PM
---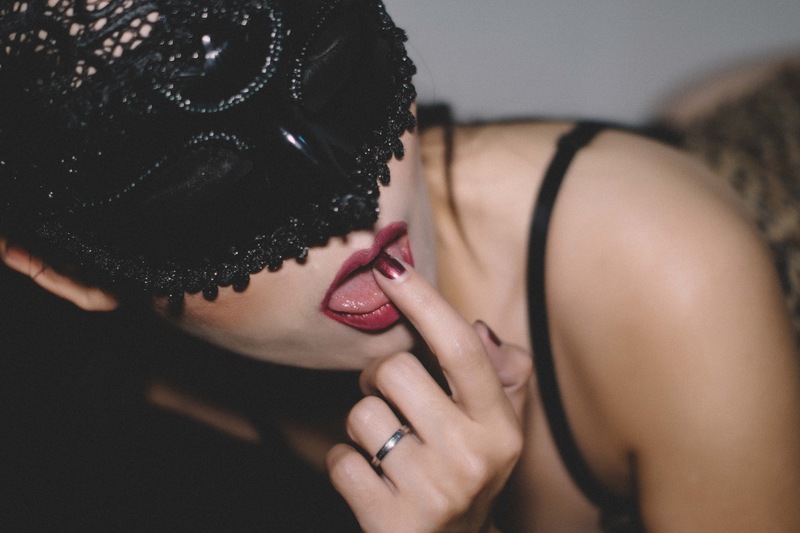 Nautica's Playhouse on patreon
My favorite goddess. She gives me such intense triggers to react to. She crafts them so organically to tease me with surprising seductive sequences of intense pleasure. Her dirty words are intoxicating.
Eve from Eve's Garden
My first real HFO happened from her intense cock worship. She is so creative, so polished, so masterful in her powerful sexual ASMR voice, realistic sex sounds, and deep relaxation.
TantraGoddess888 on patreon
Her temple experiences on youtube are so arousing for me. Her voice is so innocent and vulnerable. I love her imagination, the visualizations of her body, her triggers, the sensations are wonderfully sensitive with warmth and love.
These women do it so very well for you, providing consistent results. Take your mind away from your real life, and play with these women today. Let them control your orgasm with their words, those puppet-like strings they attach to your body, are taughtly pulled, you are their slave if you allow yourself to cum this way, and it feels good to imagine this things, to give a women or a man, your powerful sexual energy. No trouble at all getting aroused, maybe you can orgasm hard every time you do this even because the Tantra is so geniune and strong. It speaks to the truth that has always existed in the human experience.
These women, tease you so well, their triggers, holding you in their grip, the anticipation, the ramping of the pleasure, the spaces to let you catch your breathe and then hit you suddenly again. It's not a simple jerk off session, trust me. You have to obey them to feel this good. You have to allow yourself to be on the edge so long, 30 minutes, an hour, 2 hours, who cares, it's so good.
You have to keep holding it back, because when they give you permission to orgasm, it is so fucking good, you spasm and jerk your hips even harder trying to obey suddenly. Your muscles burn from the tension, your pleasure erupts and then you spill out all your seed all over your belly with nothing touching your penis at all. What the fuck, how it is even possible? Yes, that's true, shock every time it happens, feeling more powerful in your body with so much pleasure and control like this.
Even if you don't cum, you are edging so hard and your penis is so sensitized by your prostate and pelvic contractions going on so long, that touching it will make you instantly cum just as hard, often harder, it's like you are fucking that women so hard for 20-30-60 minutes and it just spills out, you can't even stop it. Don't worry about rushing these orgasms, the whole point is to glow inside so long, and fill yourself up with so much deep pleasure.
The afterglow these women do in these audios is also beautiful. Superbly crafted to bring you towards sleep, deep calm surrender, more teasing, and then the feeling that you need them to feel this good again. More audios, the same audios. Holding on to these precious secrets on your hard drive that keep you hard so long without even touching it. They make you pull them back out, like you want pull your cock out right now, but your not allowed to touch yourself. It's so arousing to hear them give you permission to feel your sensations, and build them, and release so intimately.
This will become the only place to go where you can guarantee you'll find your best orgasms on demand, pleasure and relaxation all at once, there is no need to schedule or search any further.
You can feel so safe and secure tucked away in their playhouses. No need for abusing women, waiting for the right time, confidence, or other power struggles, just pleasure.
The intensity of words, your imagination, your throbbing cock and clenching ass. You can take yourself there now, all day long if you want.
These women, wield their superpowers to conquer your cock. They learned so deeply about their sexuality, and your sexuality, and then choose to expose themselves even more deeply then porn stars who just get pounded with no real creative juices spilling out. Youtube should be ashamed for deleting these artists, are more valuable then most other garbage filling the Internet. They are so near to you, they are so dirty, they are yours to play with, the interactivity is unparalleled. So kind and nurturing of your cock and orgasm. They know so much about how to please you, and ask so little in return. We don't know these women in real life, but we feel them in our hearts so deeply embedded, so important, a new love glows there and it never has to be reduced, destroyed or compromised.
We can just feel so safe and secure in the playful nature of the erotic thoughts inside our minds in total privacy. No need for holding back on those deeper sexual urges. Just feeding on the pleasure. You can make yourself feel good even longer right now, in this moment. It will even help you when you are with a real partner to last longer and enjoy more sensations as you practice these contractions, and deep focus on the sensations and arousal.
Thank you Goddesses
You deserve all our praise for leading us to deeper sensations.
Nautica, Eve, Tantra Goddess, you are so fucking hot. So beautiful. So pure. You all share a part of my heart, and my cock throbs so hard for you when I obey your triggers.